Join our FUN, Exciting, Creative Summer Holiday Camps/Workshops in Milton Keynes, Towcester, and Sunningwell this August!!!
Not every child wants to play sport all holiday - ComputerXplorers holiday computing camps are the perfect solution to those looking for lots of fun in a sociable setting while stretching their creativity, their brain cells and learning a few new skills along the way.
Two full days of kids Coding Club; including Kodu Game Lab, Forensic Science, Minecraft EDU, LEGO Robotics and Sploder.
MK Springers,
Wednesday 7th & Thursday 8th August - Tuesday 27th & Wednesday 28th August
Doors Open from 9am to 4pm
17 Carters Lane, Kiln Farm, Milton Keynes, MK11 3ES
Sawpitts Centre,
Tuesday 13th & Wednesday 14th August
Doors Open from 9am to 4pm
Richmond Road, Towcester, Northamptonshire, NN12 6EX
Sunningwell Village Hall,
Wednesday 21st August & Thursday 22nd August
Doors Open from 9am to 4pm
Sunningwell, Abingdon, Oxfordshire, OX13 6RD
Across the two days we will have a go at a variety of activities including:

Minecraft EDU
LEGO Robotics
Kodu Game Lab
Sploder
Forensic Sciences
Outdoor STEM Activity
Appropriate for children aged 6 – 13
Qualified DBS Certified Teachers
Pricing (per child):
For 1st child - £110 (incl. VAT)
Each additional siblings - £99 (incl. VAT)
Contact us at [email protected] to register. If you wish to speak with us, please call on 01908 543 152 or 0777 189 8906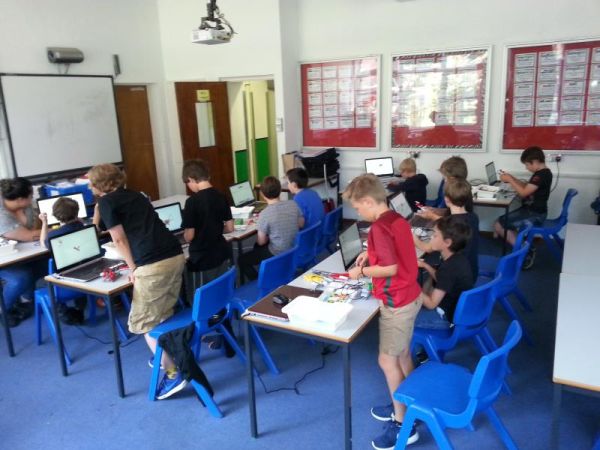 ---
What else we do...